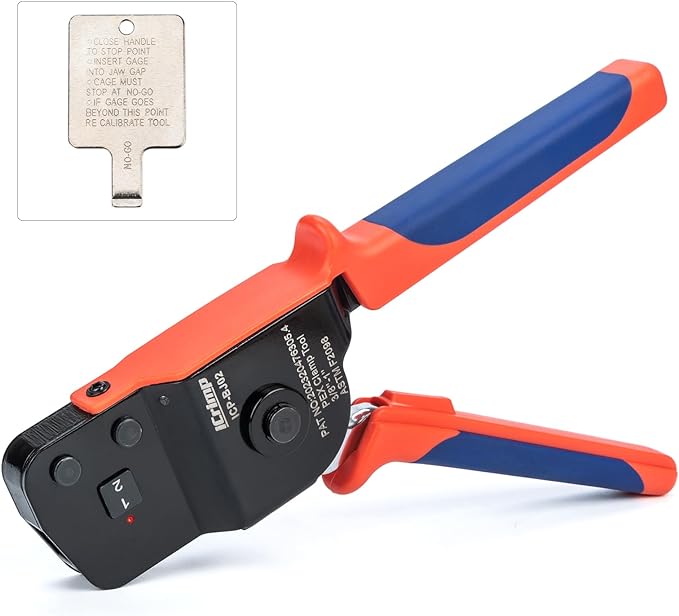 iCrimp ICP-BJ02 PEX Clamp Cinch Tool, One Handed PEX Crimping Tool for Pinching 3/8-in, 1/2-in, 3/4-in, 1-in PEX Clamp Rings, Patented
Original price
$48.99
-
Original price
$48.99
About this item
ICP-BJ02 is a versatile PEX crimping tool works for 3/8-in, 1/2-in, 5/8-in, 3/4-in and 1-in stainless steel PEX clamp rings.

One-handed Operation: The patented one-hand ratcheting design allows to operate the tool with one hand only. Frees up the other hand to hold the pipe in tight spaces like ladder, roof or under sink.

Secure Connection: The clamp tool will not release from the clamp ring unless a properly-secured connection has been made. Factory calibrated to ensure proper connections right out of the box.

Constructed of solid metal for long tool life, with textured grips for a more secure hold. 

Meets ASTM F2098 standard.