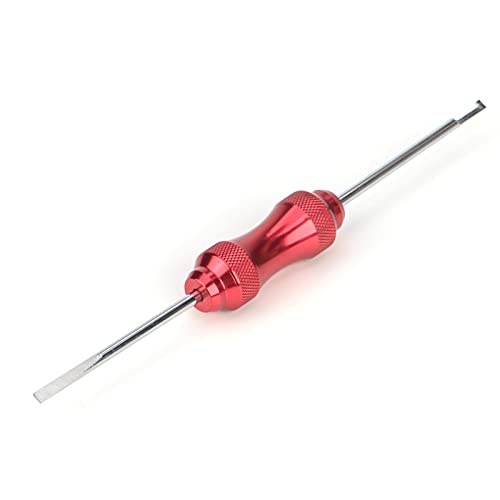 iCrimp ET-01 Deutsch Insertion & Extraction Tools, Contact Extraction, Contact-to-Housing, Wedgelock Removal Tool for DT, DTM, DTP-Series
Original price
$8.99
-
Original price
$8.99
About this item
Applications: The ET-01 removal tool is designed to be used to remove individual Deutsch size 16 solid and stamped and formed pins and socket contacts from front-release connectors (such as DT, DTM, DTP, DTV, DRB, DRCP, and STRIKE* connectors).
Configuration: Multi-use tool with a small hook on one end to remove the wedgelock, and a small screwdriver on the other end to push back the locking fingers and release the contact.
Material: Hardened & rust-proof stainless steel body, super handy terminal removal tool for replace or repair worn electrical connections , to let you separate the wires from their terminals without causing damage to either.
Deutsch's DT Series connectors offer field proven reliability and rugged quality. The DT design strengths include optional flange mounting, multi-pin arrangements, rectangular, thermoplastic housing and integrated latch for mating. The DT Series kit features various plugs and receptacles for 2, 3, 4, 6, 8 and 12 cavity arrangements with contact size 16 (13 amps), as well as wedgelocks to assure contact alignment and retention.
An alternative for the Deutsch extraction-removal tool DT-RT1.