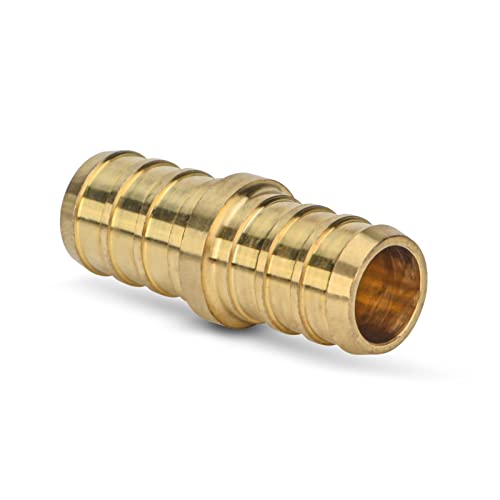 iCrimp F1807 Brass Crimp Fittings
Original price
$6.99
-
Original price
$16.90
About this item
Configuration: 1/2 in. brass PEX barb coupling splicer(10 Pack), used to connect two 1/2'' x 1/2'' PEX tubing, making crimp & press style connections.
Safe Material: Made from Lead-free brass suitable for all no-lead potable water installations. Dezincification-resistant (DZR) brass resists corrosion from exposure to a wide variety of water conditions.
Performance: Intended Pressure (PSI): 100 PSI, Max Temperature: 180º F (82ºC). NSF listed, meets cUPC standard.
Conformity: Barbed end connections are designed for insertion into PEX tubing that conforms to ASTM F876 and F877. Designed for use with copper crimp rings(ASTM F1807), stainless steel clamp rings(ASTM F2098) and stainless steel sleeves(ASTM F877).
Applications: Brass PEX fittings are used in hot and cold water distribution systems and hydronic heating applications.