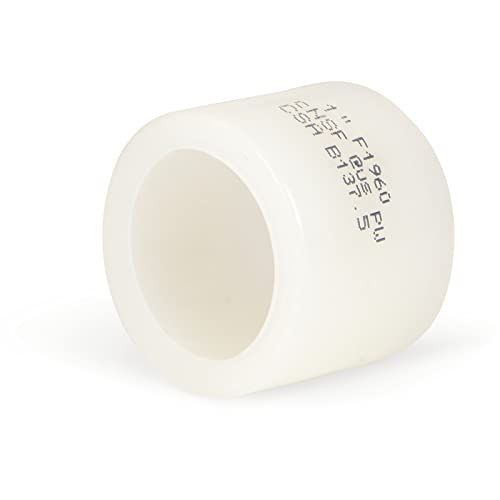 iCrimp PEX Expansion Ring F1960 PEX-a Expansion Sleeve w/ Stop, ProPEX Style
Original price
$11.90
-
Original price
$19.90
About this item
Purpose: 1 inch PEX expansion rings are for use installing PEX-a tubing with ASTM F1960 Expansion PEX fittings. Includes a stop edge to further simplify the use of Expansion PEX fittings.
Recommended Tool(not included): IWS-1960R PEX-a Expansion Tool Kit with Auto Rotation Adapter. The Auto Rotation Adapter will automatically rotate to ensure the tubing is evenly expanded. B09C1RTLD1
Material: Manufactured from PEX-a material. Degree of Crosslinking: 70% to 89%.
Versatility: Compatible with Uponor/Wirsbo hePEX & AquaPEX, Sioux Chief, Mr. PEX, Rehau and other PEX-A tubing brands.
Applications: F1960 PEX expansion rings are commonly used with residential cold and hot water supply lines, radiant heat and cooling systems, fire suppression systems and ice melting systems.