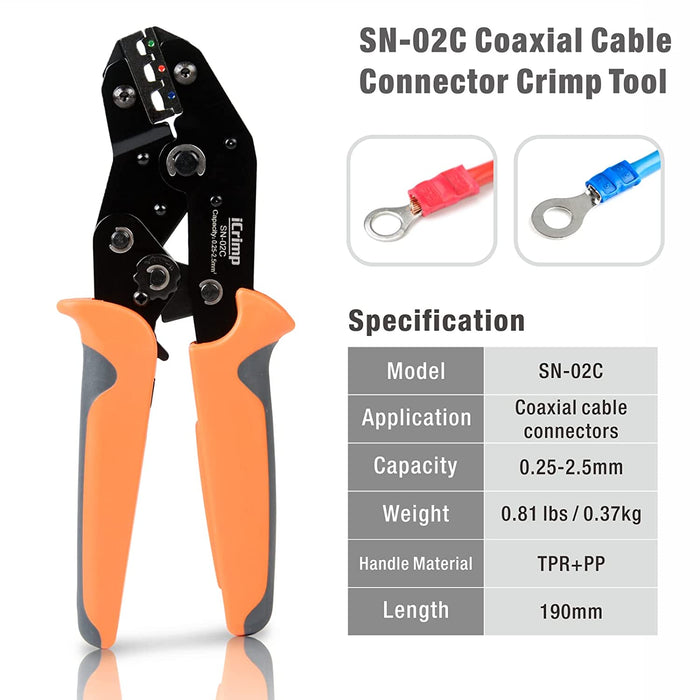 iCrimp SN-02C Ratcheting Wire Crimping Plier Tools for Insulted Terminals and Butt Connectors Crimper
Original price
$18.98
-
Original price
$18.98
About this item
Green: 0.25-2.5mm2 24-20awg
Red: 0.75-1.5mm2 18-16awg
Blue: 2.0-2.5mm2 14Awg
Weight: 0.37Kg length: 191Mm
Ratcheting mechanism design with adjustable crimping compression
Details:
Specifications:
Capacity: 0. 5-2. 5 mm2
AWG: 24-14AWG
Length: 190 mm
Weight: 0. 37Kg
Accurate adjustment before ex works delivery.
The components of the ratchet crimping tools are made of special steel.
Designed according to human factors engineering, it can save 50% energy when crimping.
Precise crimping die sets and integral lock with self releasing mechanism ensure high-quality crimping effect after crimping repeatedly.